Get the best of spirulina - more antioxidants and neutral taste 12 month a year
What is spirulina?
Spirulina is an edible microalgae with great nutritional value and deep green colour. Botanically correct is Arthrospira for several decades, however commercially is still spirulina. Spirulina contains a lot of protein, that consists of all essential amino-acids; B group vitamins, pro-vitamin A or B-carotene, iron in easily bioavailable form and a lot of antioxidants. The most exclusive and well investigated health effects are found for phycocyanin - blue pigment found only in cyanobacteria.

99% of spirulina is sold as powder, however during drying spirulina loose a lot of antioxidants and vitamins (according to research up to 80%) and acquire pond-like smell and taste.

Why choose fresh spirulina?

SpirulinaNord sell freshly harvested frozen spirulina to preserve maximum antioxidants and vitamin content and gentle, neutral taste.
Meet us at RigaFood 2020

On 9.-12. september we will be in Innovation Stand in Riga food fair 2020. Come and taste fresh spirulina grown in Latvia!

Who we are?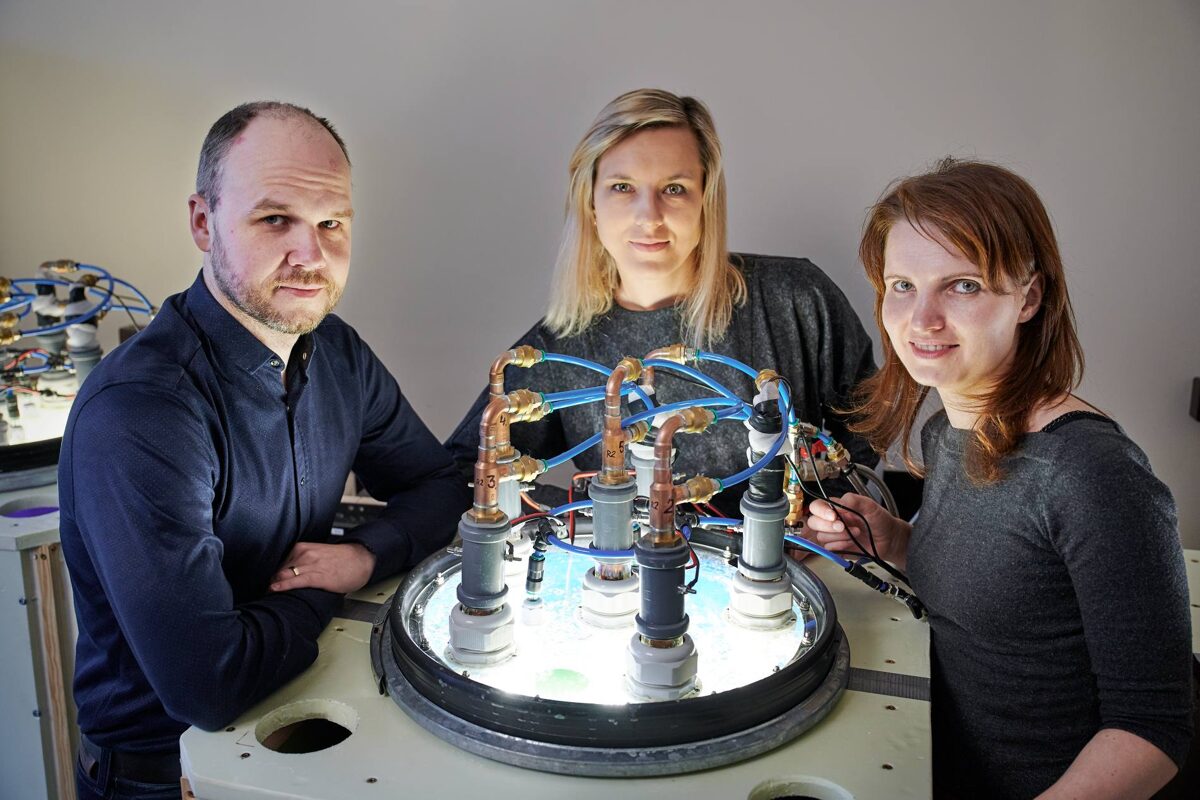 SpirulinaNord is a company owned by two Latvian researchers Agnese and Kristīne and a business partner Kaspars.
Company was founded and start to sell fresh spirulina in 2019.
First bioreactors was developed by EIT Climate KIC Accelerator in 2019. Further development is supported by Buildit Accelerator in 2020.

How spirulina grows?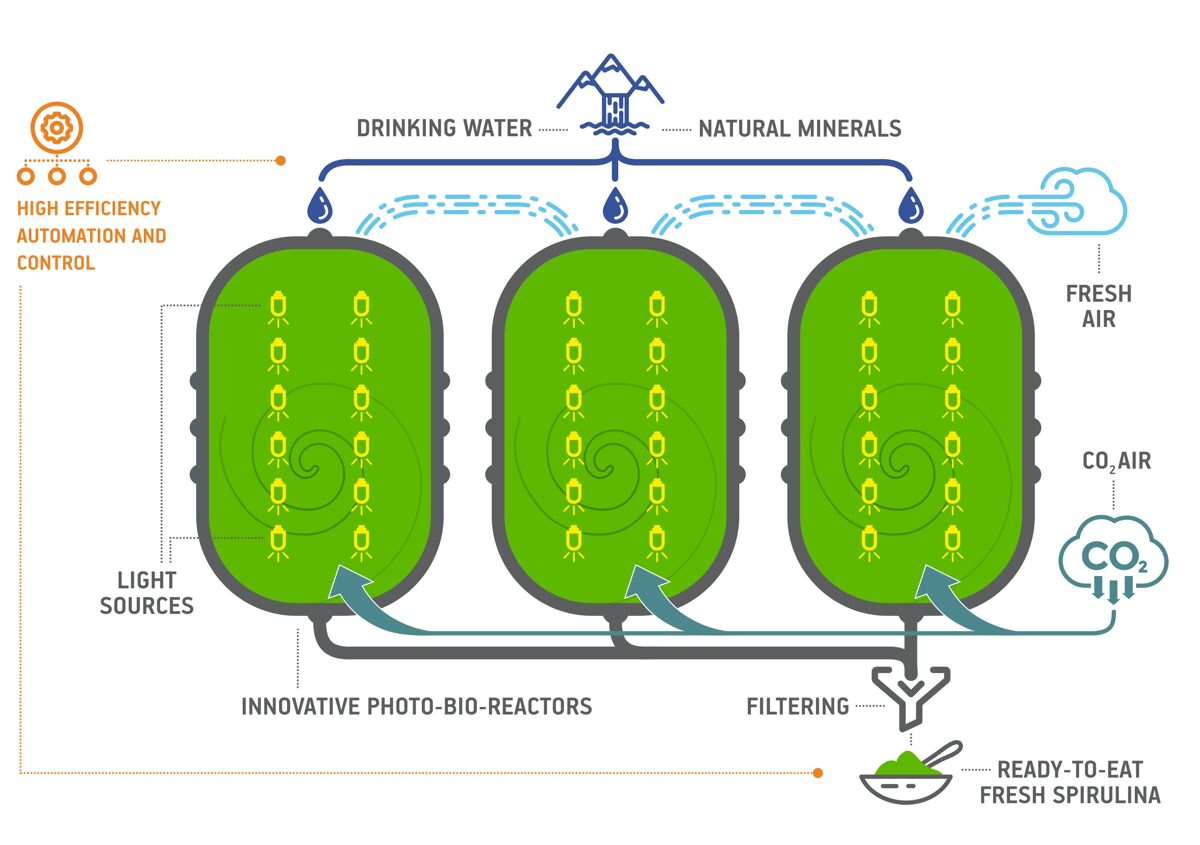 Spirulina is a cyanobacteria and blue-green microalgae. Bacteria because of cell still has no separate nucleus as it is for higher plants. Cyanobacteria is one of oldest organisms using photosynthesis and generating oxygen - so light and CO2 is necessary, however other carbon sources also can be utilized. Also approx. 17 other minerals are necessary in water.
Due to filamentous shape, spirulina can be harvested by filtering.

Advantages of SpirulinaNord innovative technology
SpirulinaNord team has developed innovative system for the cultivation of tropical microalgae spirulina in the northern climate.
HIGHER QUALITY. Closed system prevents

contamination from

insects, birds and atmospheric pollution. High automatization level ensures optimal climate in bioreactor and peacefull growth of spirulina.

NO CLIMATE IMPACT. Spirulina is a tropical microalgae. With our technology you can grow it indoors even in coldest winter. No impact of rain, wind or sandstorm, too hot days or too cold nights.
RESOURCE EFFICIENCY. Closed system limits water evaporation and allows higher growth media recycling ratio.

CLOSER TO END USER. Compact-size reactor can be placed even in mountains (no large flat area necessary comparing to traditional ponds) or in the center of a city. Filtered air restricts polluted city air.


LONGER SEASON. The innovative closed-photobioreactor technology gives higher quality and produce fresh spirulina for 12 months a year.

The classic pond technology season is limited by climate, lasts only 4-9 months a year and suffers from daily temperature fluctuations and cloudy days strongly reduced production yield.